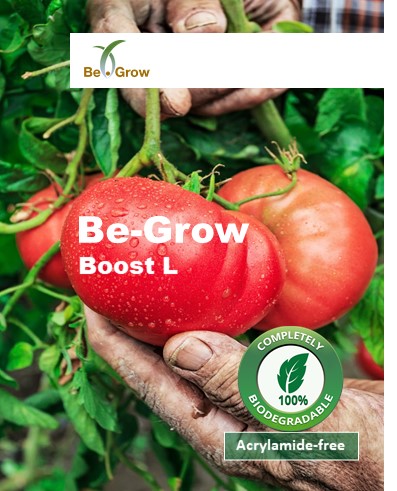 Be-Grow Boost L
Easy-to-apply solution for farmers
Demonstrated in more than a hundred field trials over 10 years worldwide, together with our partners.
Applied with standard farming equipment.
Up to 50% additional yield, for a minimal investment and attractive no risk payback.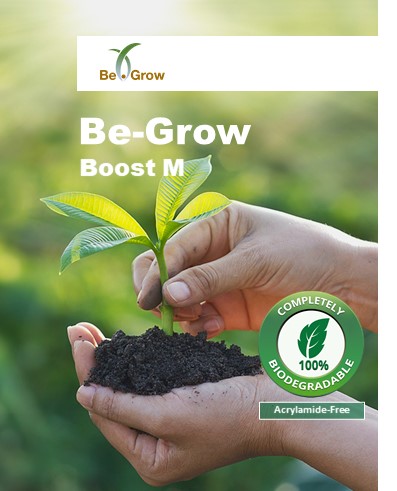 Be-Grow Boost M
Highly effective solution customized for horticulture and nursery application
Fine white powder, that is easy to handle and premix with soil prior to potting.
Vitalized plants that are more robust against abiotic stress.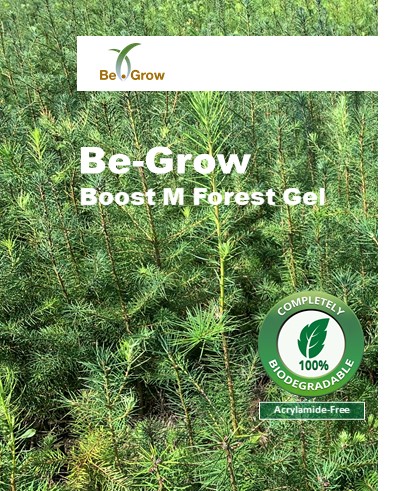 Be-Grow Boost M Forest Gel
Plant-Stimulant for sustainable reforestation and wood cultivation
Particulary suitable for nurseries and forestry companies to reduce the transplant shock.
For stong roots and trees.
Expansion of the plant window possible.
Which further crops are suitable for Be-Grow Boost products?
While for many crops our customized products show substantial increases in harvest, some crops do not show sufficient additional yield results. If you have questions, please ask our Be-Grow experts about your preferred crops for insights and suggestions.
How can I order Be-Grow products?
Currently, Be-Grow Boost products are only available for professional growers. We are collaborating with distributors worldwide to provide both our products and the best service. Please send an email to get in contact with our Be-Grow team.
Are Be-Grow products sustainable?
Long term field studies by our experts and scientists show that over time our products are completely incorporated into the humic acid composition of the soil. It will be degraded by soil microbes through mineralization and becomes part of soil organic matter over 8-10 years, much like wood and leaves, to strengthen the soil structure.